Space To Learn
This winter we embarked on a mission to provide desks for local K-6 students.
THANK YOU to the many MTL'ers and community volunteers who helped to Make A Desk and Make A Difference in the lives of over 600 families!

We've wrapped up this pandemic project, but you can still help!
Donate to help cover project costs and ensure MTL can continue to donate their time and resources to build a more resilient and equitable community through similar projects in the future.

The need for desks continues. Sign-Up to build and donate desks directly to those in your community. We'll happily provide the build specs, consumables as available, and even extend limited lending privileges for those who wish to help, but may lack a tool or two to get the job done.

Share your Space To Learn experiences with us! Whether you're a build volunteer or a desk recipient - we'd love to see pictures of your desk(s), welcome feedback, and hear your story!
Tag us on your social media posts and/or send us a note!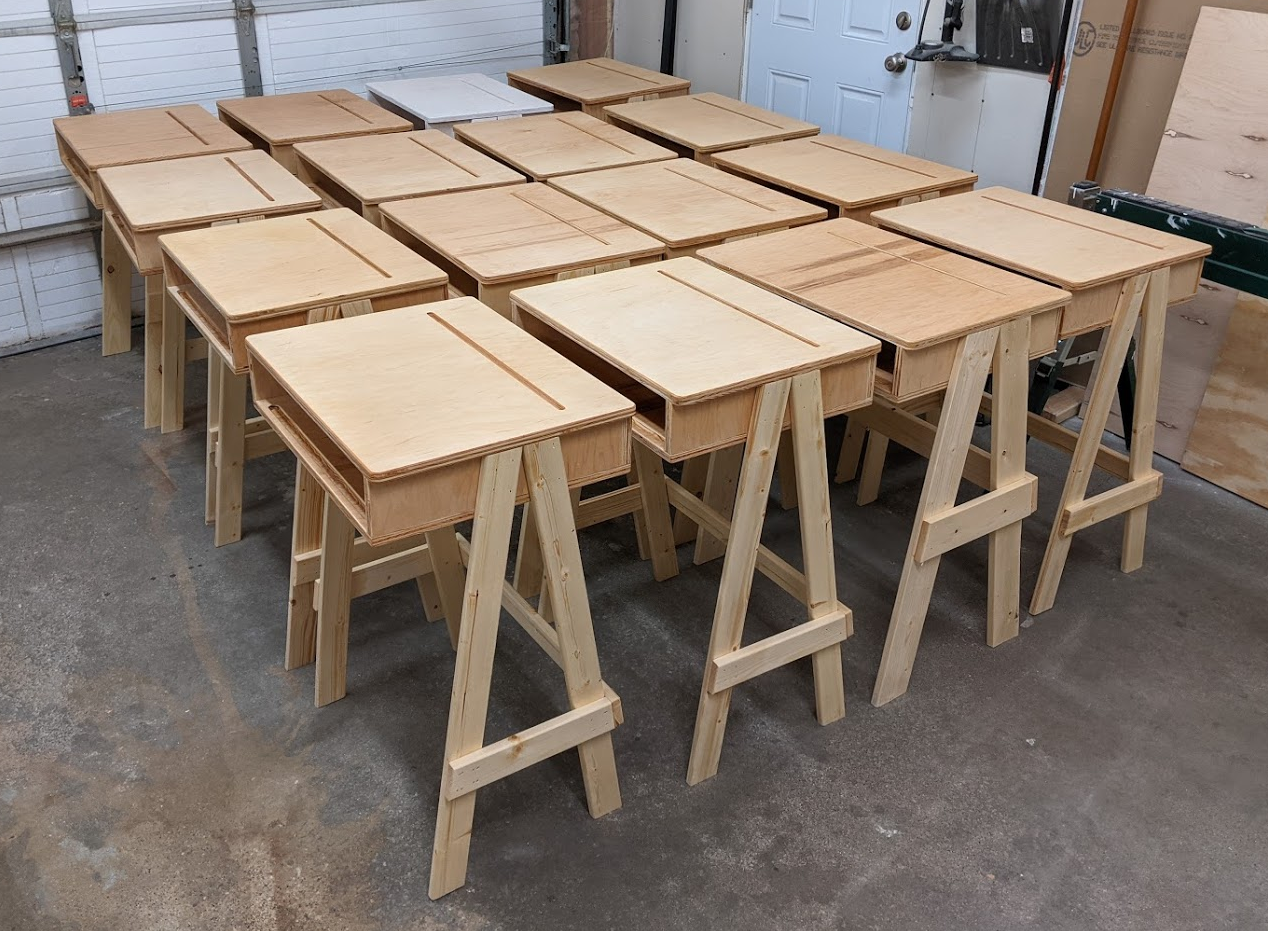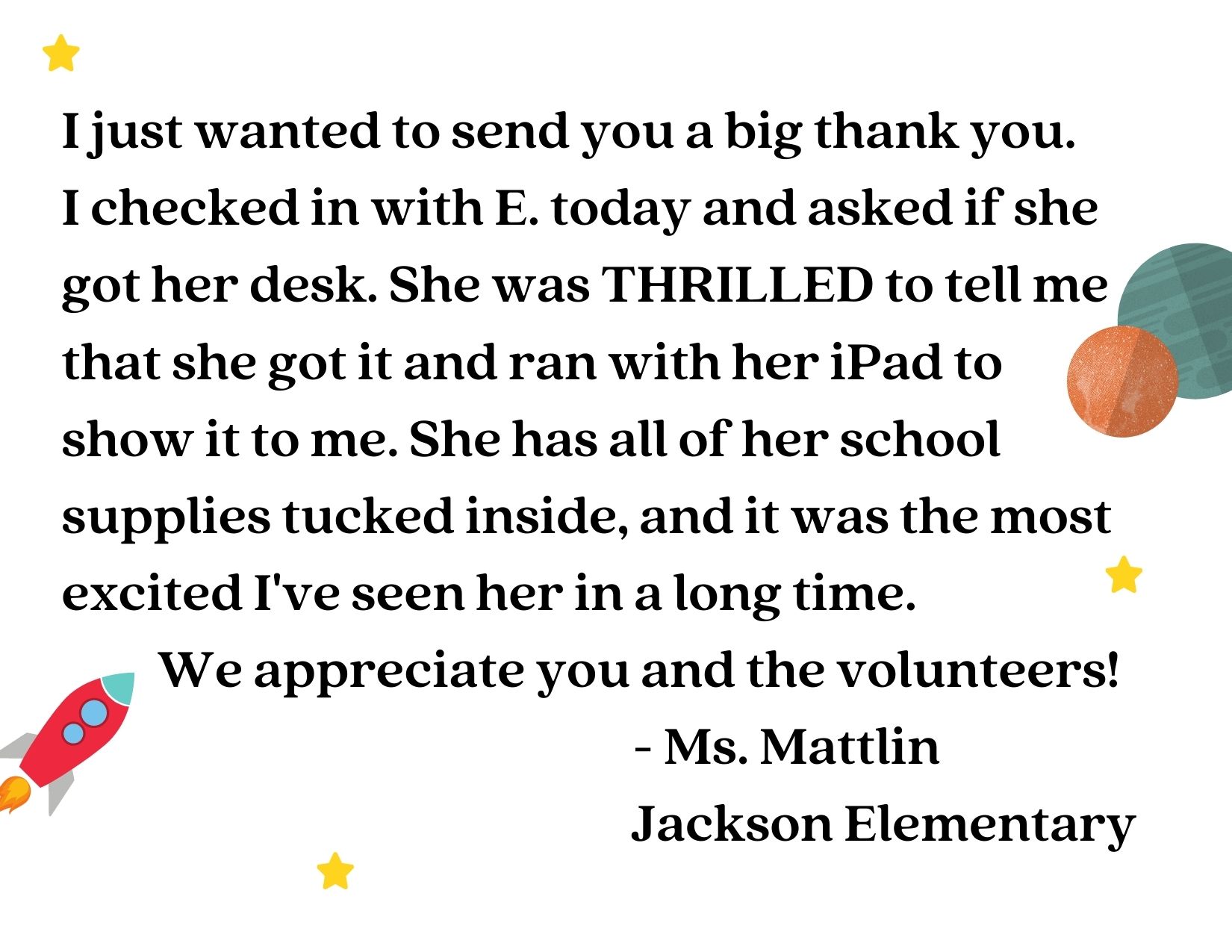 For more info. about a Space to Learn, please contact us at programming@mntoollibrary.org