Space To Learn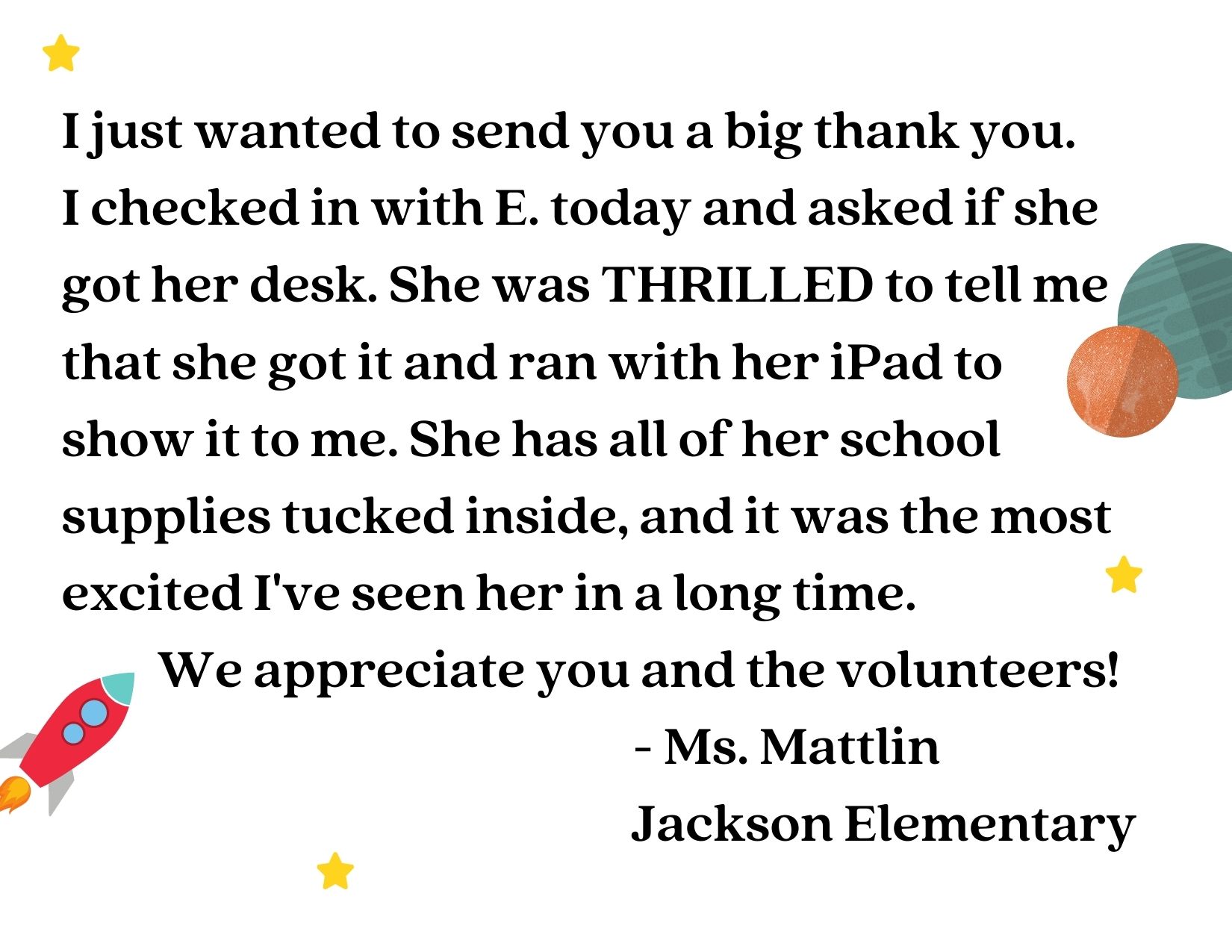 Inspired by individuals that have been building desks for students during the time of covid, our community has embarked on a mission to provide desks for local K-6 students. Minnesota Tool Library Members and community volunteers are invited to Make A Desk and Make A Difference!


We're wrapping up our project, but you can still help!

Donate to help cover additional project costs incurred and ensure MTL can continue to donate their time and resources to build a more resilient and equitable community through this project and others in the future.

The need for desks is far greater than our intial project funding and even greater than the build goals our team has already surpassed! We know many more children can use a Space To Learn. Sign-Up as part of our local build team to expand our reach and donate desks directly to those in your community. We'll happily provide the build specs, consumables as available, and even extend limited lending privileges for those who wish to help, but may lack a tool or two to get the job done.

Share your Space To Learn experiences with us! Whether you're a build volunteer or a desk recipient - we'd love to see pics of your desk(s), welcome feedback, and hear your story! Tag us on your social media posts and/or send us a note!
.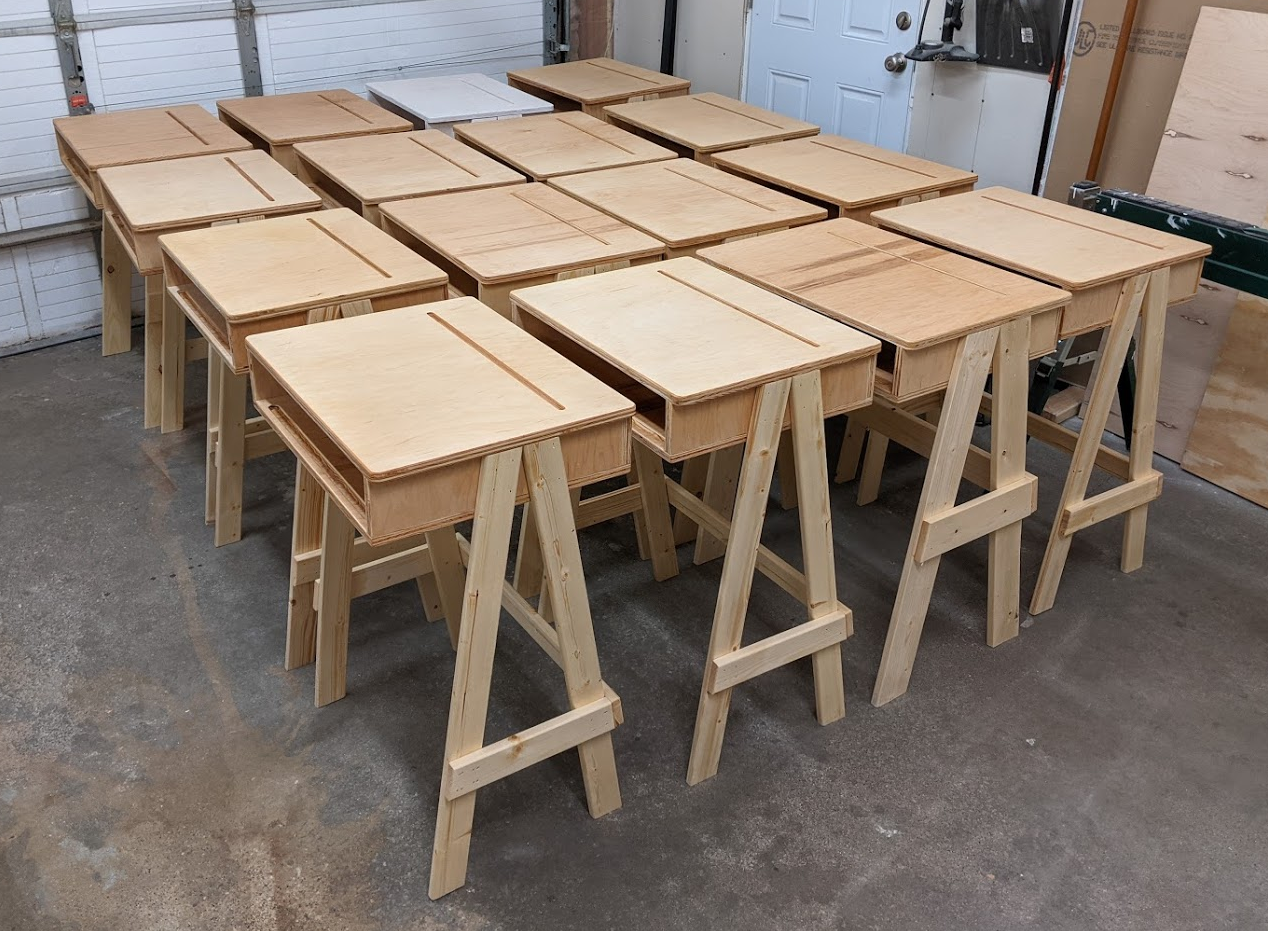 "Part of MTL's mission is to empower residents with access to tools, training, and workspace. When it comes to distance-learning, there are a lot of variables, but we know that a desk makes a difference. As a community, we couldn't be more excited to put our resources and skills to use on this project and provide our kids and our community a Space to Learn."
- Kate Hersey, Executive Director
From Our Library to Your Living Room...
We have distributed all our desks!
If you'd like to try your hand at building your own desk for personal use, please email us and we'll send along the directions! Follow us on Facebook for updates - including news of future desk building classes!
If you'd like to coninue to build for others, please sign-up above.
Thank You to the many volunteers who made this project possible and helped us exceed our goal!

For more info. about a Space to Learn or to get involved, please contact us at programming@mntoollibrary.org